Catechetical Team
Pre-Kindergarten and Kindergarten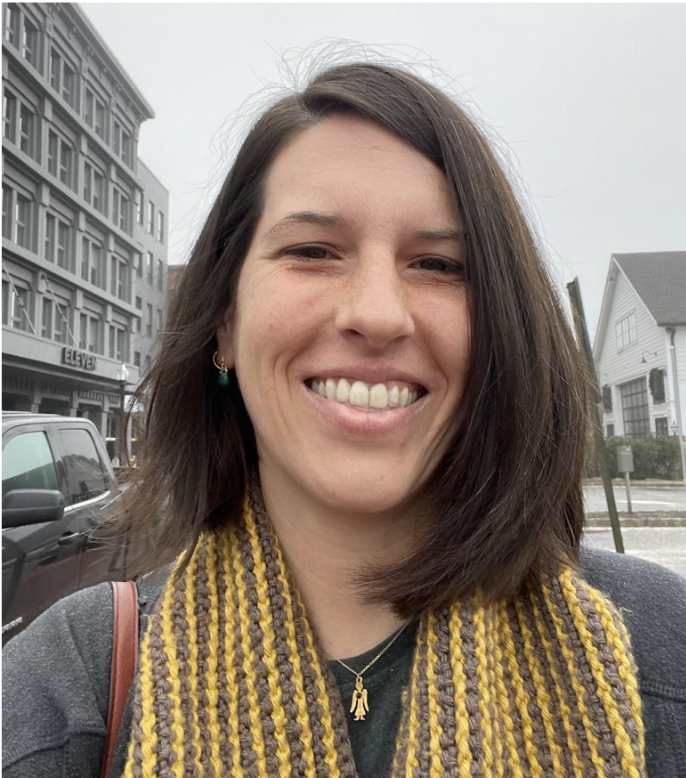 Stephanie Almozara
This is Stephanie's first year teaching catechism at SFX. She teaches the pre-kindergarten and kindergarten class. Stephanie studied theology in undergraduate and graduate schools, and she taught theology for 12 years to middle school and high school students. She is excited to teach the youngest members of the catechism program; she looks forward to accompanying them as they grow in love and understanding of God.
Grace Foley-Murphy
Grace Foley-Murphy joined the catechetical team as a Catechist Assistant for pre-kindergarten and kindergarten, right after receiving confirmation through the Family Faith program. She supported the lead teacher in delivering lessons and organizing activities.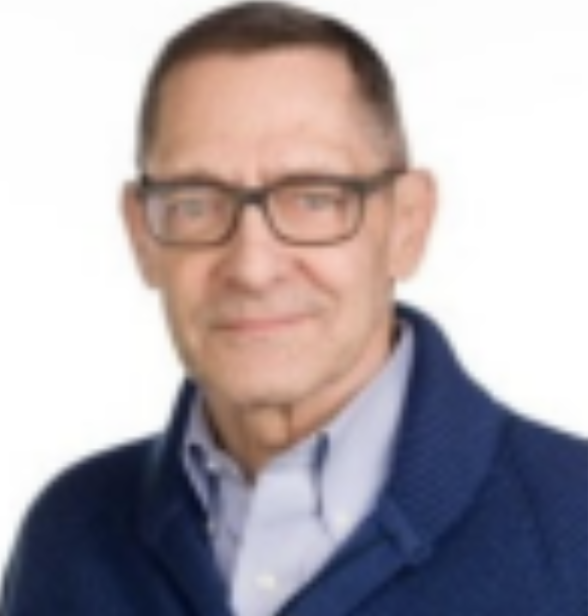 Michael McCabe
Michael is a first-grade catechist. He has been a parishioner at St. Francis Xavier for many years. He lives in Forest Hills and works in information technology as a consultant. He is a graduate of the University of Notre Dame and Cornell University and studied at the Universities of Innsbruck (Austria) and Bonn (Germany). He enjoys reading history books and streaming British mysteries.
2nd Grade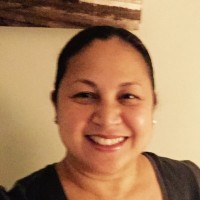 Maria Diana (Diana Braganza) Braganza
Diana has been teaching second-grade catechism for two consecutive years. She holds a bachelor's degree in social work from the University of Cincinnati and a bachelor's degree in psychology from UCLA. Diana is a certified Montessori teacher for children ages 3-6, accredited by the Pan-American Montessori Society. She is currently pursuing a master's degree in social work at Fordham University.
Owen is currently serving as the Catechist's Assistant for second grade. He has been a part of the Family Faith Program since he was six years old and has volunteered with his parents as a hospitality minister since then. After receiving the Sacrament of Confirmation, he began serving as a lector and a catechist assistant for second-grade students.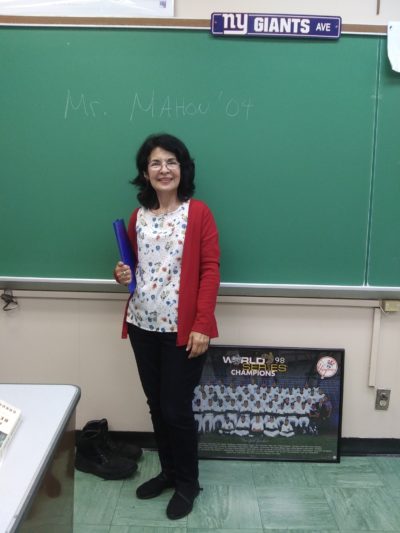 Norma Varela
After graduating with an M.S. in Ed. I was appointed to a public school. Since I had previously taught for the Archdiocese of New York I chose to stay.
I like to travel so I decided to teach at an elementary school overseas. This was a rewarding and fun experience.
Working with a few children in the autism spectrum has given me a more complete picture of the many special needs. As a catechist, I am enjoying the experience and learning. I was born in the West Village/Chelsea area and I went to St. F. X. Elementary school.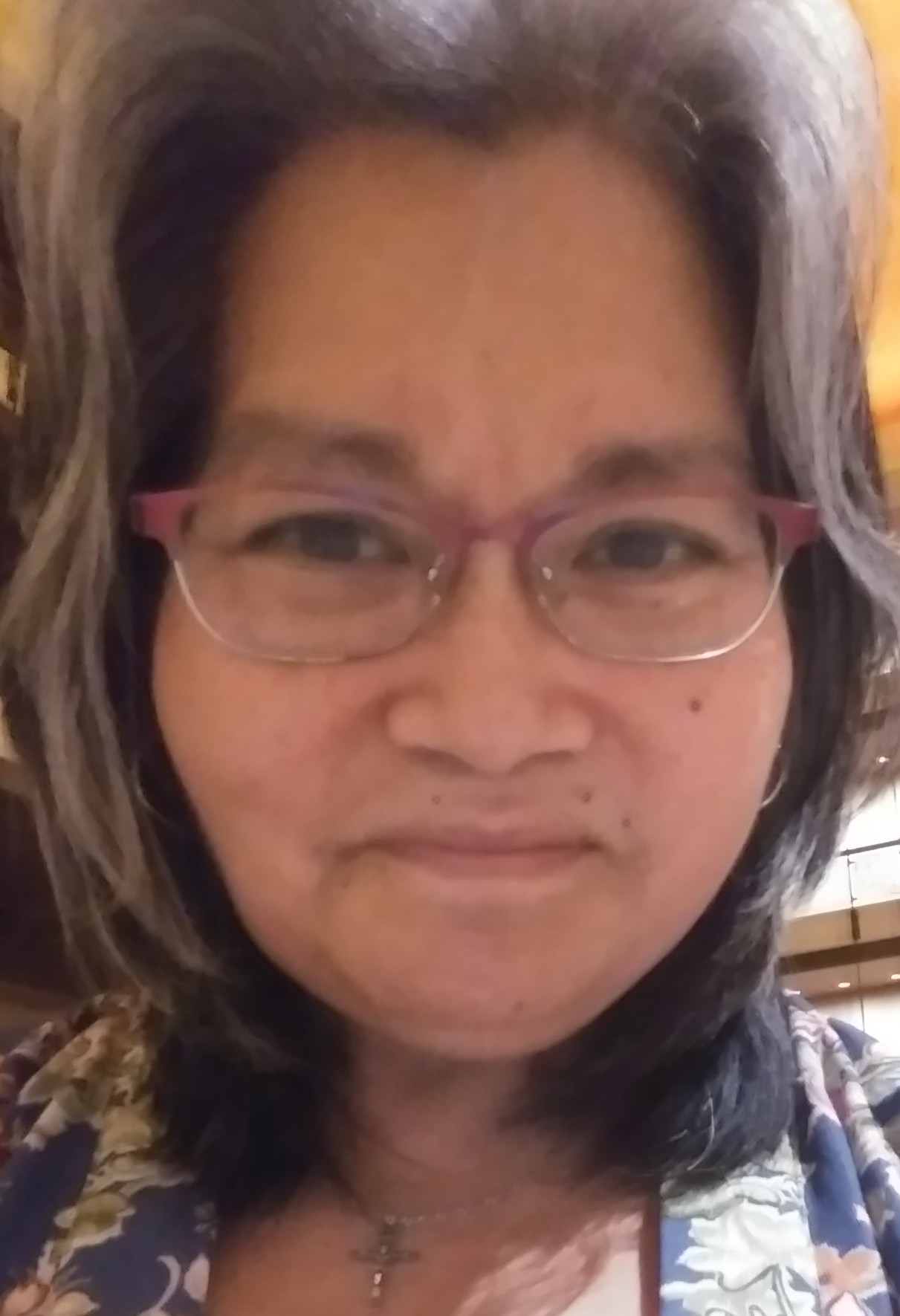 Cynthia Teramura
Catechist Assistant
Cynthia has been the Assistant to the 3rd grade Catechist, Norma Valera, for the past six years. She participated in the R.C.I.A. program as a Confirmation Candidate in 2016-2017; confirmed in April 2017 at The Church of St Francis Xavier.
Cynthia is a native New Yorker, educated through the NYC public schools, was graduated from The High School of Music & Art and attended Oberlin College.
She has been working in the field of early childhood education since 2009.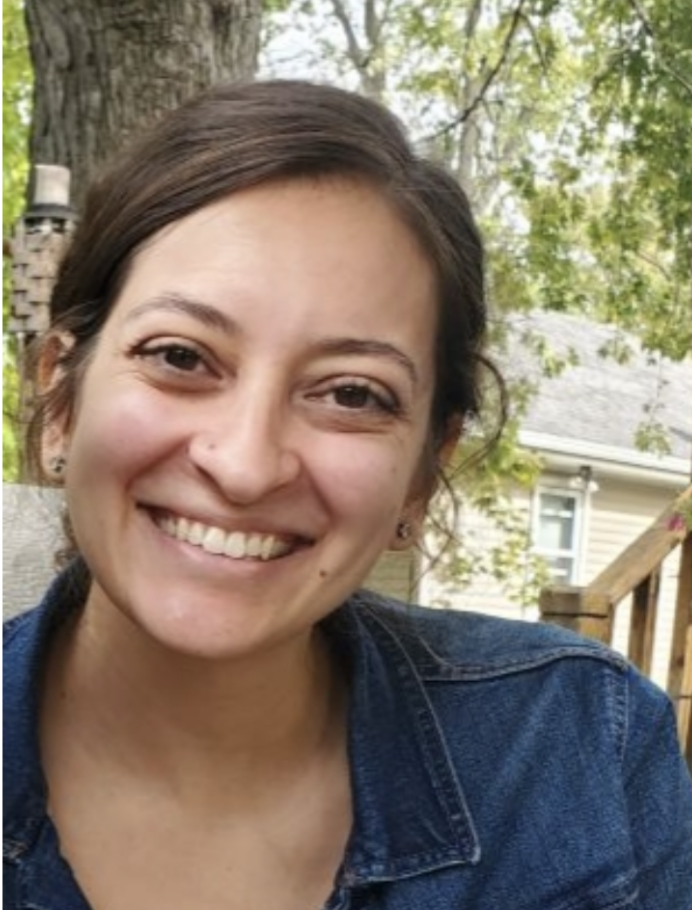 Jillian Fata
Jillian Fata is the 4th Grade Co-Catechist. She has been a member of St. Francis Xavier since 2017 and is also involved in Xavier Young Adults and volunteers with Xavier Mission. She went to Saint Mary's College, and now works at Penguin Random House. She is also a RYT-200 Yoga Teacher, and she loves to read, cook, and travel.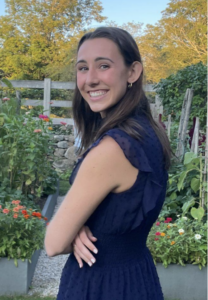 Sophia Ciatto
Sophia Ciatto is the 4th Grade Co-Catechist. She is a recent member of St. Francis Xavier Parish! She went to Georgetown University, and now works at Phillips Auction House. Sophia spends her free time at art museums and gallery exhibitions. She loves Italian food and spending time with friends throughout New York City.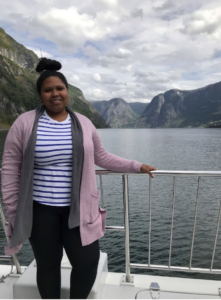 Sabrina Perez
Sabrina is a Fifth grade catechist. She received the sacrament of confirmation in 2012 at Saint Francis Xavier Church during the Easter Vigil. Undergraduate Degree from Wesleyan University in CT and a Masters in Education from Hunter College. Currently in her 14th year as a math teacher, teaching Algebra to her wonderful 8th Graders in the South Bronx. When Sabrina is not teaching she enjoys cooking, traveling, hiking, making puzzles and visiting all the beautiful churches in nyc!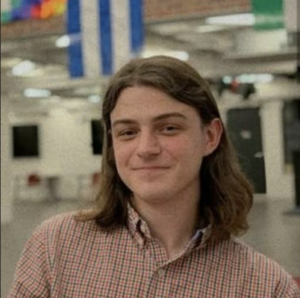 Alex Zambito
My name is Alex Zambito. I am originally from Savannah, Georgia and am a lifelong Catholic. I graduated from the Georgia Institute of Technology in 2017 with a degree in history. I am currently a 5th grade history teacher in Manhattan.
Julianna Calabia
Julianna has been an integral part of the Family Faith Program for several years. Beginning as a student, she transitioned into the role of Catechist's Assistant after receiving the Sacrament of Confirmation. Julianna will be available to offer aid during the initial semester until the middle of February 2024.
6th Grade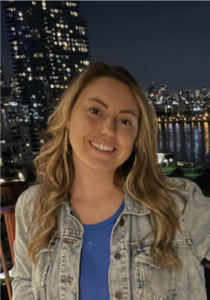 Deirdre Metcalf
This is Deirdre's first year as a catechist at St. Francis Xavier. She is a co-catechist for the 6th grade class. Deirdre has been teaching middle school in East Harlem for 12 years. She studied at the University of Wisconsin-Madison, the National University of Ireland-Galway, Hunter College, and New York University. Deirdre loves cycling and spending her summer breaks in Ireland!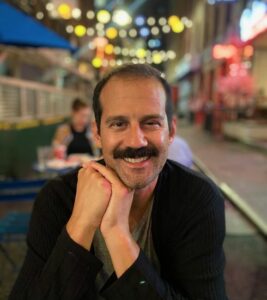 Dominic Longo
Dominic Longo is an executive coach, facilitator of transformation, and leadership development expert based in New York City. Dominic's special expertise is cross-cultural leadership. He helps clients create greater meaning and purpose in their work and unlock their full potential for flourishing.
A former Engagement Manager at McKinsey & Company in both the Middle East and the United States. As a faculty member in the Women's Studies and Theology departments at the University of St. Thomas in Minnesota, Dominic directed the Muslim-Christian Dialogue Center, teaching courses on sex and gender and leadership and diversity & inclusion in undergraduate and MBA programs. He completed a Ph.D. in Arabic and Islamic Studies (Harvard University), a B.A. in French and German, and an M.A. in theology (Boston College).
He holds a Professional Certified Coach (PCC) credential with the International Coach Federation, having trained at the Coaches Training Institute. A citizen of the United States and Italy, Dominic grew up in Nebraska and is fluent in Arabic, French, and German, with some proficiency in Italian and Spanish.
Dominic is a 6th-grade catechist in the Family Faith program, driven to share his faith and theological knowledge with children.
Confirmation Candidates
7th to 12th Grade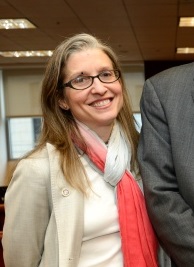 Ruby Krajick
Ruby is a catechist of confirmation candidates. She has been teaching in the Family Faith Program for two years now. The regional specialist of religious education programs in New York recommended her to DRE Luz Marina Díaz. Last year, Ruby taught the 6th-grade students, and their parents requested her to continue instructing their children as they prepare to receive the sacrament of confirmation in 2024. She is a clerk of Court in the US District Court Southern District of New York.
Francesc Pifarré Esquerda
Francesc is a catechist of confirmation candidates. He is a Catalan native who currently lives in New York City where he is studying mathematics and computer science as well as working as a research intern at NYU. He is an active member of Xavier Young Adults and is also an accomplished author who has written two books in Catalan language titled "El món de foc (Proses)" and "El món perdut (Proses)" with beautiful illustrations by Maria Blanc Santacana. Francesc and Maria generously donate the proceeds from the sales of these books to the projects of the Jesuit Refugee Services in Africa, specifically to aid in the construction of a school in Bunj.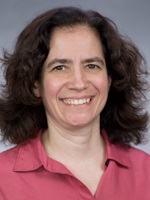 Lori Legano
I have been a parishioner at Xavier for 25 years. I became involved in the Family Faith program three years ago when my twins started in the program. I developed an interest in catechism for children with special needs through my son, who has special needs. I am also a member of the Safe Environment Committee.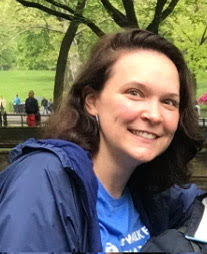 Tricia Gordon
My name is Tricia Gordon and I am currently a substitute catechist. Prior to being a substitute, I was the 4th grade catechist. I have four children and am a Registered Nurse. I feel privileged to be part of the Xavier community and enjoy working with the other catechists to ensure the children have a positive learning experience.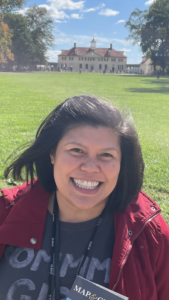 Claire Igot
My name is Claire Igot and I am currently a substitute catechist. Prior to being a substitute, I was the 5th grade catechist for 3 years. I work as a Business Analyst and a co-founder of a non-profit organization that provides support for college students pursuing a career in tech. I enjoy learning with and from the children of the Family Faith program. I love volunteering with the Family Faith Program in support of our faith community and formation here at Xavier.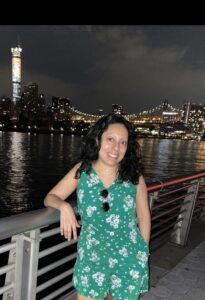 Ezzy Ruiz
My name is Ezzy Ruiz, and I am currently a substitute catechist. I have been part of the Xavier community since 2007. My daughter attended Family faith and was an altar server as well. I was a 1st-grade catechist for about 13 years in Xavier's family faith community. I have an M.S. degree in Early childhood special education and am currently working with pre-kindergarteners. I feel blessed to be part of this community in which I assist children in their continuous faith formation.